RP TOOLS
afbalancerings-maskiner
RP-U100PN
Wheel balancer semi-automatic tires 230 v, 10-32 inches with led display – rp-u100pn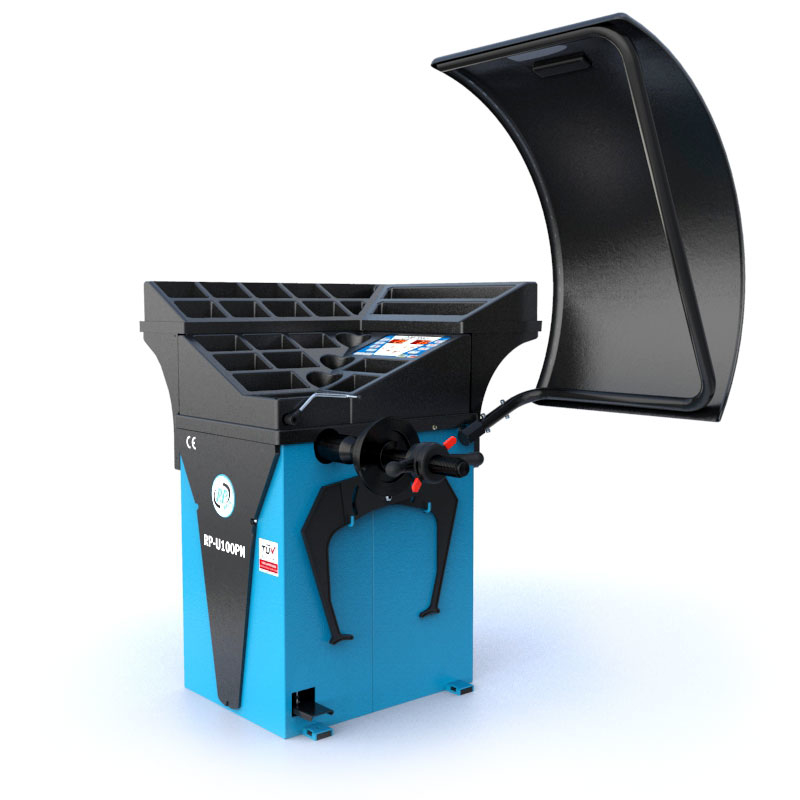 RP-U130PN
Wheel balancer fully automatic 230 v, 10-32 inches with measuring arm rim width and lcd display – rp-u130pn
RP-U3000PN
Balancing machine, fully automatic, with data arm, lcd monitor, 230 v, 10-32 inches – new design – rp-u3000pn-230v

Professional wheel balancer with microprocessor technology from RP-TOOLS for balancing car, truck and motorcycle wheels.

The PN Series appears in a new improved design and supports you even more effectively at each individual step of the procedure. The optional weight tray extension provides enough space for supplies, tools and accessories.

The new G2 measuring technology now provides even more accurate measuring results with the different balancing programs. Depending on the model, a wide range of functions and balancing programs are available, enabling you to balance nearly any wheel. The excellent stability of the machine lets you save costs at the same time.

Our machines have been subject to a thorough test phase and the quality and performance capability are continually improved.

We have a large selection of models with different configurations to meet all workshop requirements.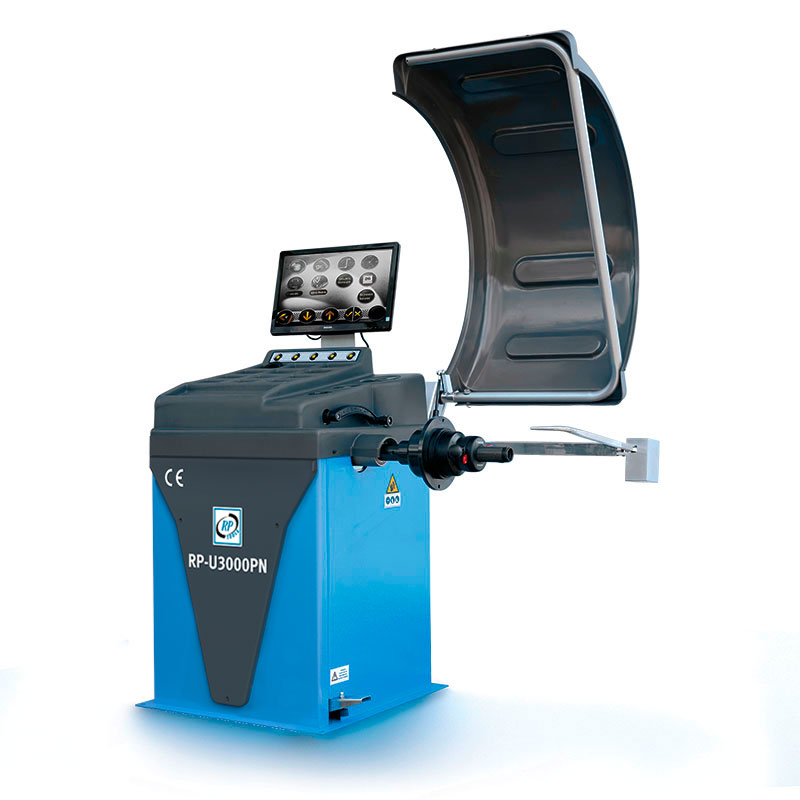 RP-U462PN
Balancing machine tire car/truck/bus 230v, 10-32 inches with led display – rp-u462pn

The RP-U462P from RP-TOOLS is an automatic tire balancing machine for cars and trucks in first-class professional quality. Ideal for professional as well as small workshops. The new model was extensively tested in a multi-year test phase in which the quality and performance was improved.
RP-RFD1200
Tire inflator automatically digital with ops from rp-tools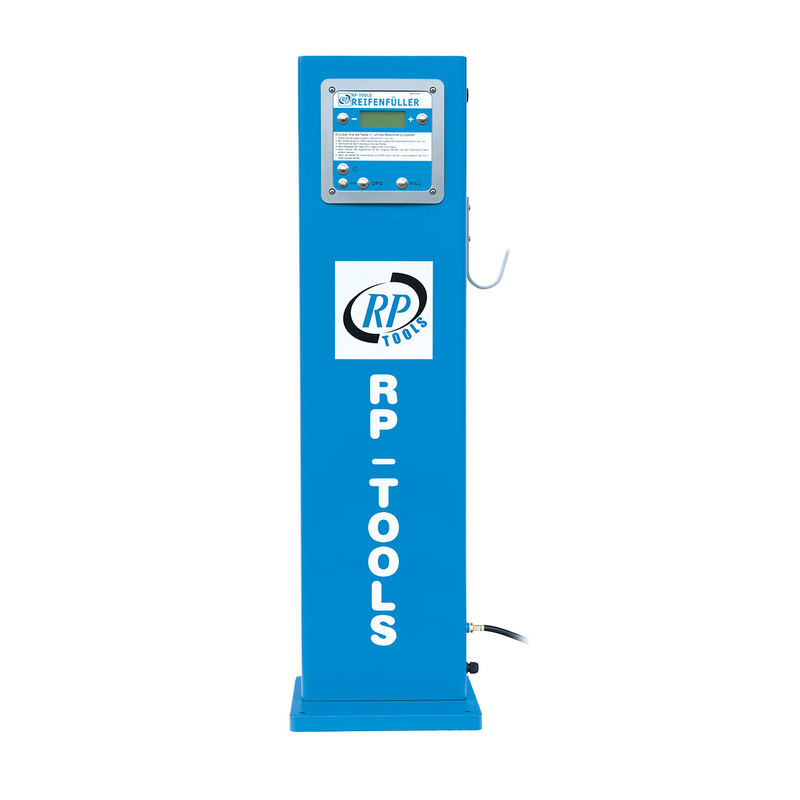 Vi forhandler alle maskiner fra RP Tools sortiment, så fandt du ikke, hvad du søgte, så klik ind på RP Tools hjemmeside her >>

Ring gerne til os, for mere information
T: +45 56 27 44 12